Annapolis Yacht Sales
| | |
| --- | --- |
| ABOUT: | Website for yacht brokerage |
| ROLE: | Art direction, UX/UI design, & HTML, CSS, PHP, jQuery, WordPress coding |
| CLIENT: | Annapolis Yacht Sales |
| SOFTWARE: | Photoshop, Dreamweaver, WordPress |
| DATE: | 2013 |
---
Mini style guide/Palette
One design tool that would help me in the process is a color and typography palette. This would make sure the colors stayed consistent throughout the project, and if needed, another designer or developer could easily jump in to help on any project. This was just an internal design tool.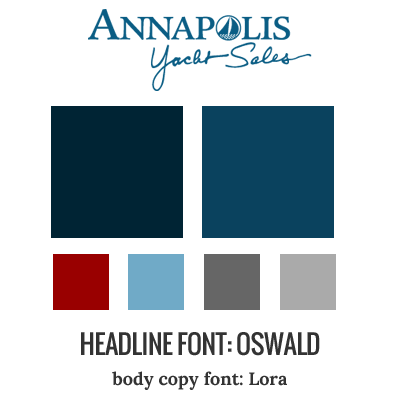 ---
Comp Review
I provided 3 design comps in the first round of revisions. These were presented to the client in a video or phone conversation where they also received a link to the presentation website. We discussed the homepage in detail and I explained how the wireframes were fleshed out into actual design decisions according to our initial conversion. The presentation files also contain "designer notes" for the client to see what has been done or edited. After extensive review, the client chose one comp, or a compilation of elements from all of the comps, and a second or third round of comps was provided based on their feedback. Once the last round of comps received approval, I began building the site.



Round 1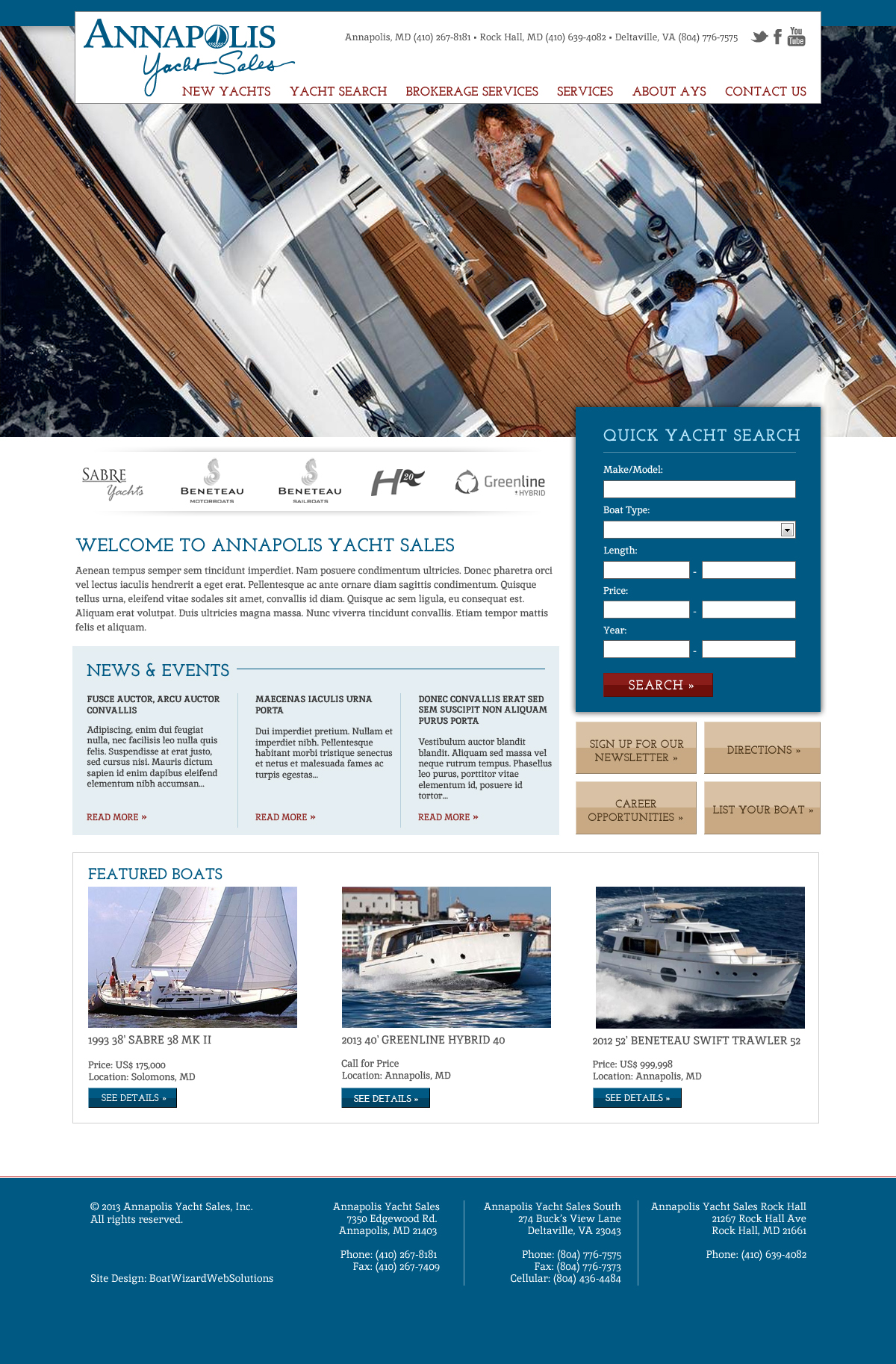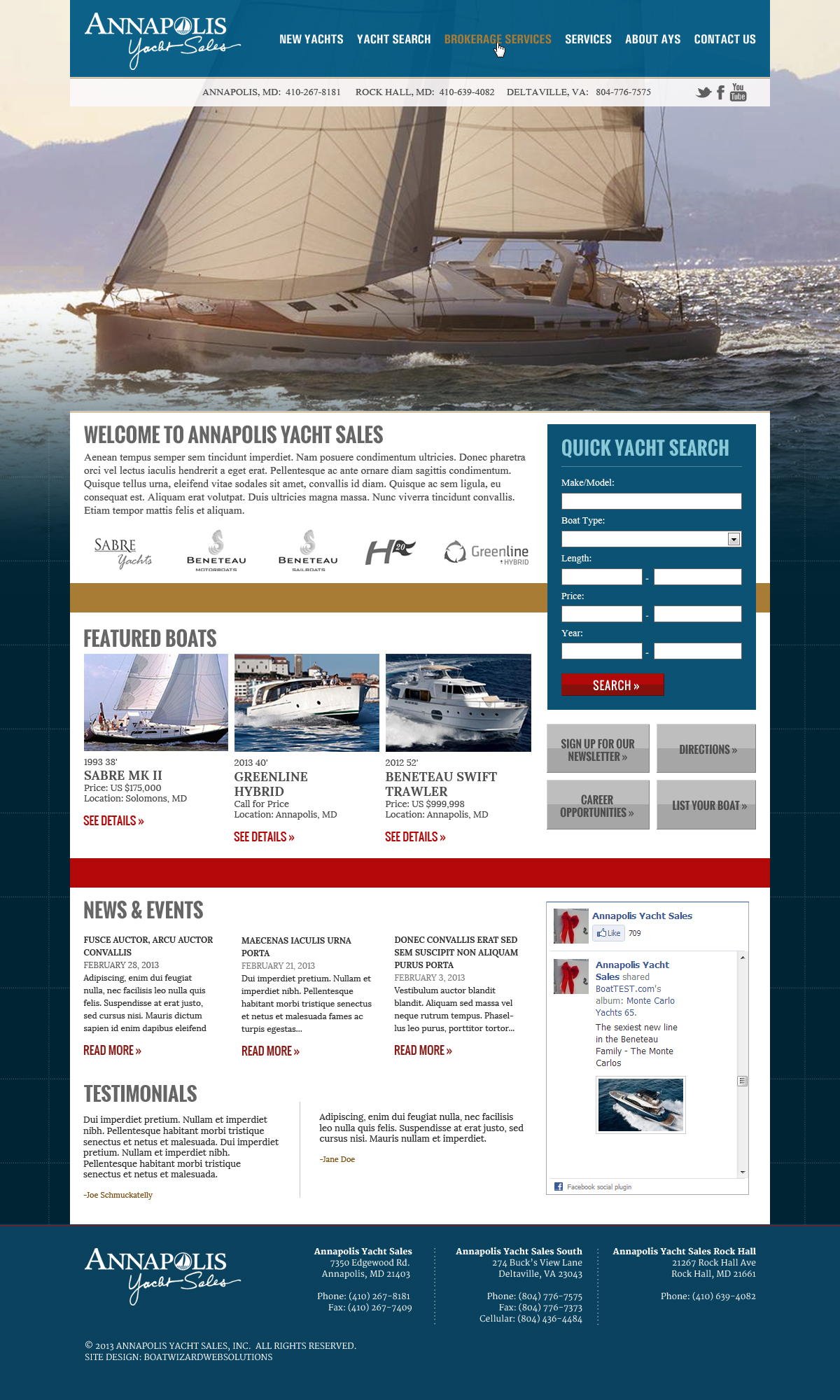 Round 2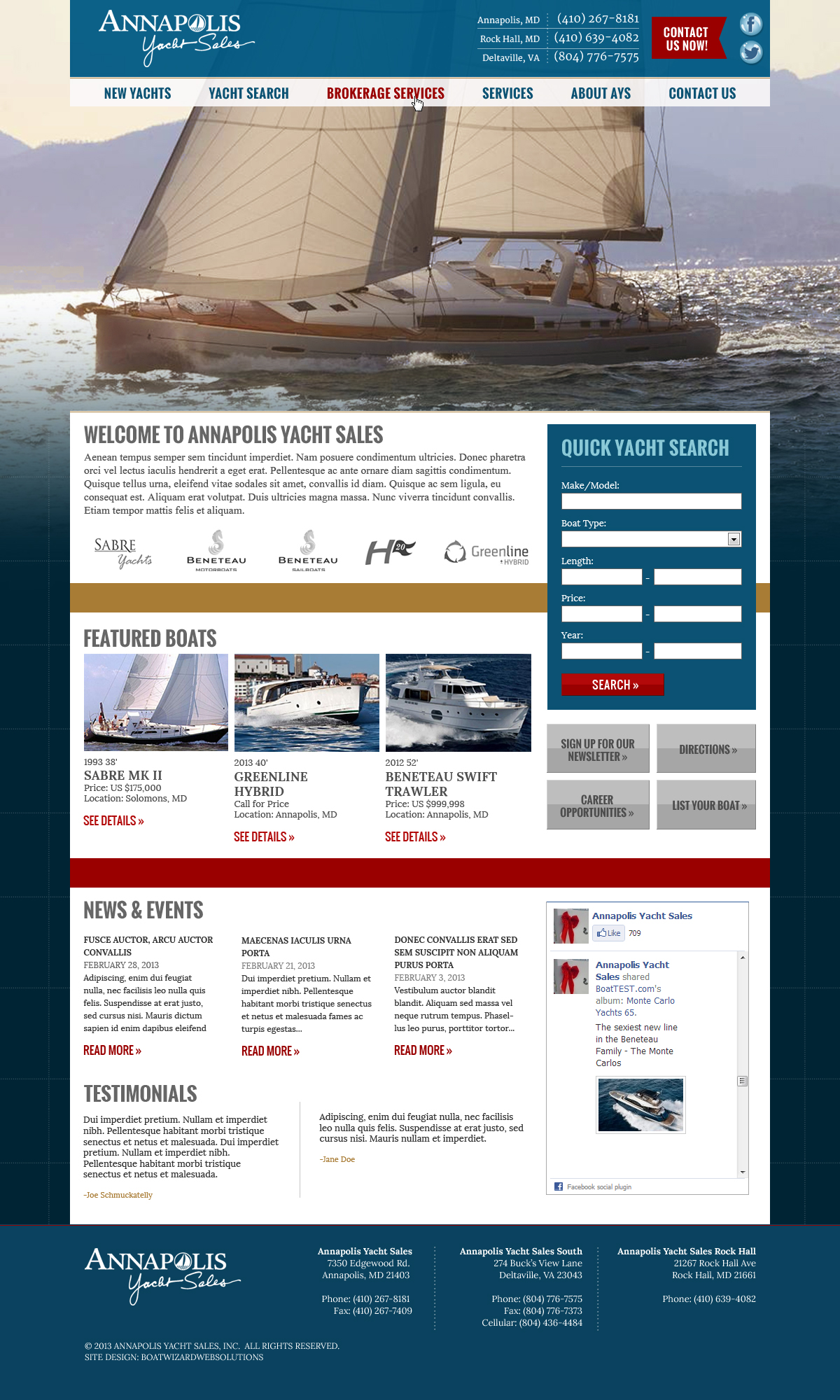 Final Comp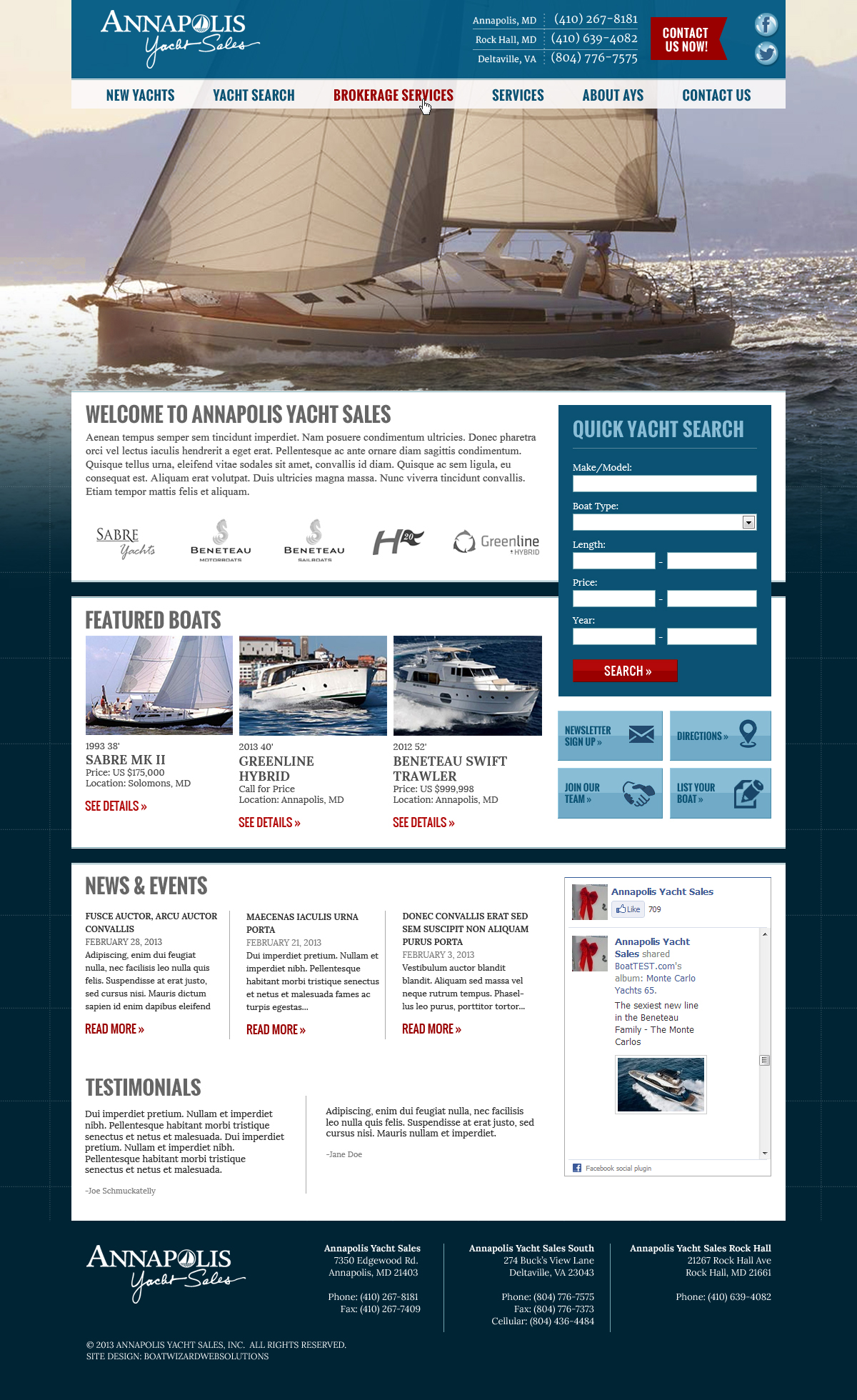 ---
Final site design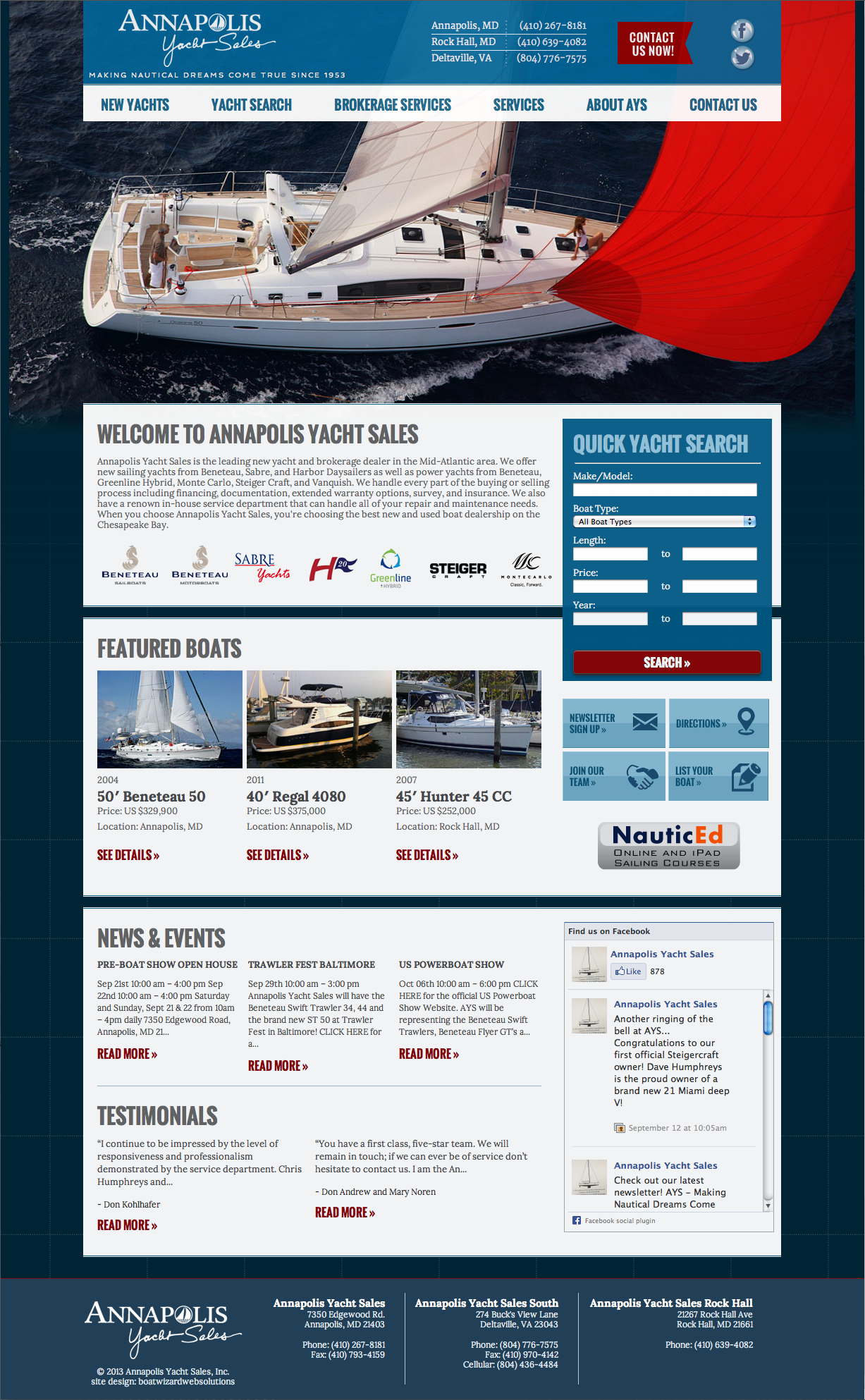 ---
If you are interested, here is a link to every site I designed and coded while working at Dominion Marine Media.