la finca vieques
---
| | |
| --- | --- |
| ABOUT: | Homepage redesign |
| ROLE: | Editing of homepage design and code of existing website within a WordPress custom theme |
| CLIENT: | lafinca.com |
| SOFTWARE: | Photoshop, WordPress, BBEdit |
| DATE: | 2016-2018 |
original site
The original website of la finca vieques was a simple full-screen rotating slideshow and a fixed footer. The client requested more information to be shown on the homepage and still keep with the same styling as the site. The logo in the top left also needed updated.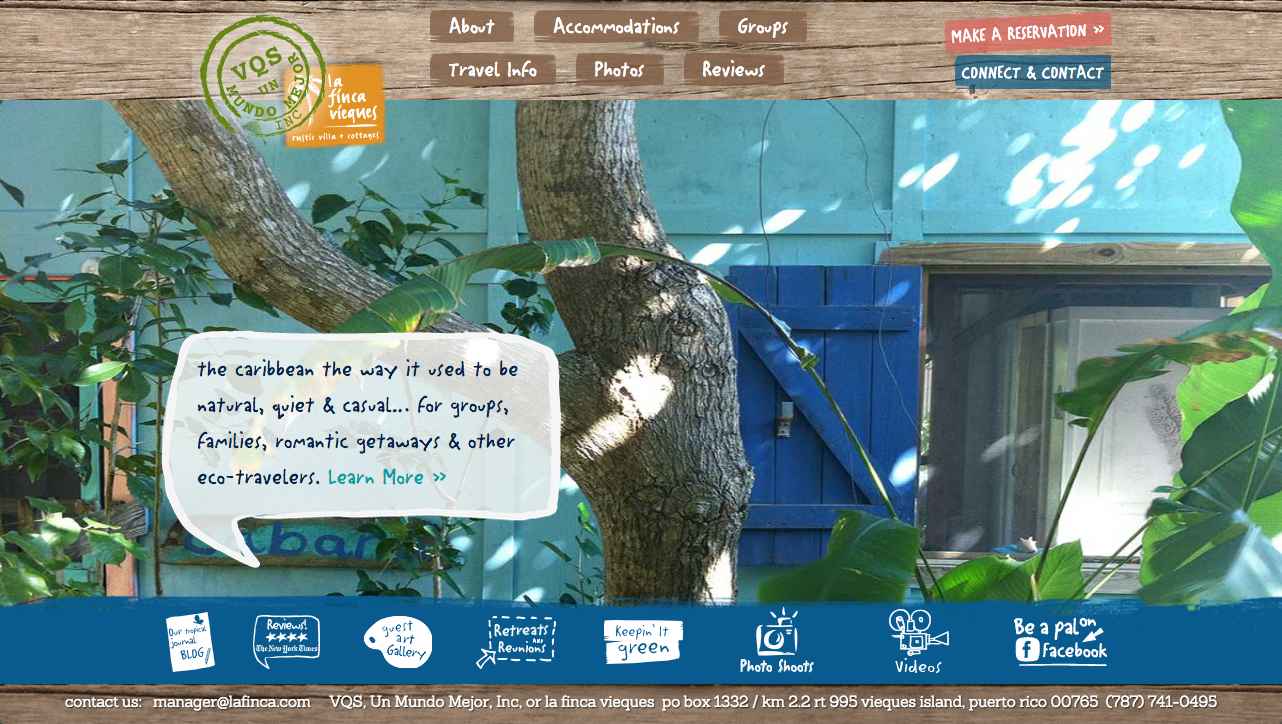 ---
site relaunch in 2017
The homepage of the new site reflected more of the resort's personality and more information for potential customers. The logo was updated. The main nav was adjusted to appear on one line in desktop view. The reservation button was changed to be more of a call to action, larger and a more prominent color. A large block of descriptive copy was added to the homepage below the slideshow for information and SEO purposes. A new section was added below the main copy block that highlighted the resort's credibility and trustworthiness. Some of the downlevel sections were brought to the top level in the next section for ease of use for the user. The footer was expanded, reiterating the main navigation as a sitemap of the site. It showed the resort contact information and social media links as well as a sign up form in order to gain leads. The site was redesigned to be responsive as well, functioning on all devices. The redesign of the homepage required comps for 3 client reviews, as well as recoding WordPress theme templates.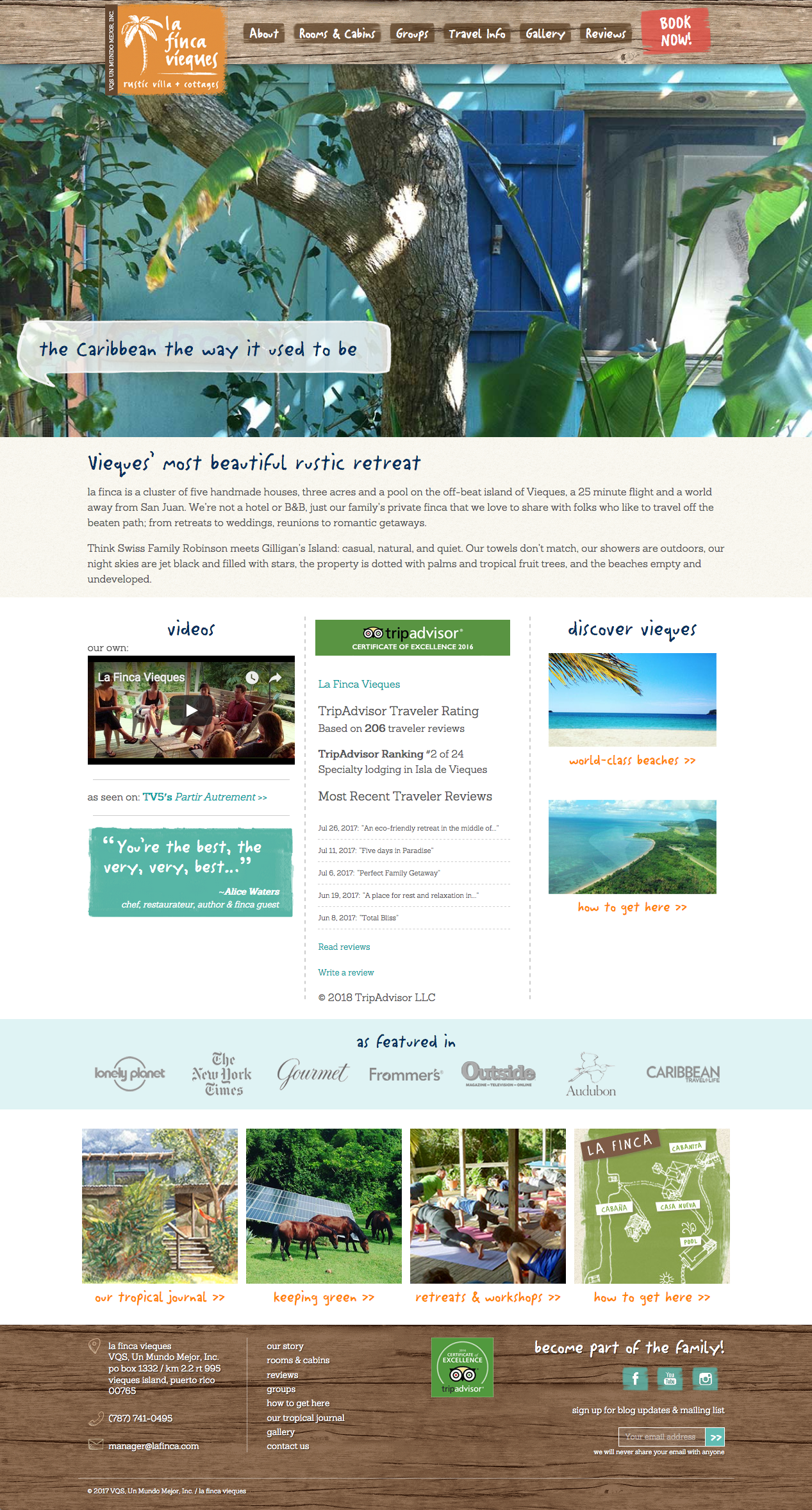 ---
site relaunch in 2018
After Hurricane Maria, most of the la finca website was taken down since the resort had sustained significant damage and was not accepting reservations. After a few months of restoration, the resort is partially back up and running. The website was also edited to reflect this. The work had been done by another web developer but it needed some fine-tuning to the design and more edits to the entire site. The client requested I make a few more changes to the site to reflect the changes at the resort. Some pages are now hidden in the main navigation and footer, some copy and photos have been taken out, and graphic maps have been updated. This latest version of the site update required minimal changes to the WordPress homepage template, and several updates to internal pages within the WP CMS.